<!-- [et_pb_line_break_holder] --><style><!-- [et_pb_line_break_holder] -->.ddd_landing_footer .et_pb_promo a{<!-- [et_pb_line_break_holder] --> display: block;<!-- [et_pb_line_break_holder] --> margin-bottom: 10px;<!-- [et_pb_line_break_holder] -->}<!-- [et_pb_line_break_holder] -->.ddd_landing_footer .et_pb_promo p{<!-- [et_pb_line_break_holder] --> padding-bottom: 0 !important;<!-- [et_pb_line_break_holder] -->}<!-- [et_pb_line_break_holder] --><!-- [et_pb_line_break_holder] -->.ddd_landing_mission .et_pb_column_1_2 .et_pb_image,<!-- [et_pb_line_break_holder] -->.ddd_landing_mission .et_pb_column_1_2 .et_pb_image img{<!-- [et_pb_line_break_holder] --> height: auto !important;<!-- [et_pb_line_break_holder] -->}<!-- [et_pb_line_break_holder] --><!-- [et_pb_line_break_holder] -->/* Our Mission 3 Blurbs */<!-- [et_pb_line_break_holder] -->.our-mission-blurbs .et_pb_blurb_container {<!-- [et_pb_line_break_holder] --> padding-left: 37px;<!-- [et_pb_line_break_holder] --> padding-right: 37px;<!-- [et_pb_line_break_holder] -->}<!-- [et_pb_line_break_holder] --><!-- [et_pb_line_break_holder] -->.our-mission-blurbs .et_pb_module_header {<!-- [et_pb_line_break_holder] --> margin-bottom: 14px;<!-- [et_pb_line_break_holder] -->}<!-- [et_pb_line_break_holder] --><!-- [et_pb_line_break_holder] -->.our-mission-blurbs .et_pb_blurb_container a {<!-- [et_pb_line_break_holder] --> font-size: 12px;<!-- [et_pb_line_break_holder] --> color: #0080ff !important;<!-- [et_pb_line_break_holder] --> font-weight: bold;<!-- [et_pb_line_break_holder] --> text-decoration: underline;<!-- [et_pb_line_break_holder] --> letter-spacing: -0.1px;<!-- [et_pb_line_break_holder] -->}<!-- [et_pb_line_break_holder] --><!-- [et_pb_line_break_holder] -->.our-mission-blurbs .et_pb_blurb_container p {<!-- [et_pb_line_break_holder] --> margin-bottom: 8px;<!-- [et_pb_line_break_holder] -->}<!-- [et_pb_line_break_holder] --><!-- [et_pb_line_break_holder] -->/* Video Blurb Icon Background */<!-- [et_pb_line_break_holder] -->.ddd_landing_video .et-pb-icon-circle {<!-- [et_pb_line_break_holder] --> padding: 11px;<!-- [et_pb_line_break_holder] --> transition: 0.3s;<!-- [et_pb_line_break_holder] -->}<!-- [et_pb_line_break_holder] --><!-- [et_pb_line_break_holder] -->.ddd_landing_video .et-pb-icon-circle:hover {<!-- [et_pb_line_break_holder] --> transform: scale(1.1);<!-- [et_pb_line_break_holder] -->}<!-- [et_pb_line_break_holder] --><!-- [et_pb_line_break_holder] -->/* Testimonial */<!-- [et_pb_line_break_holder] --><!-- [et_pb_line_break_holder] -->.ddd_landing_testimonials .et_pb_slider .et_pb_slide_content {<!-- [et_pb_line_break_holder] --> margin-left: 0;<!-- [et_pb_line_break_holder] -->}<!-- [et_pb_line_break_holder] --><!-- [et_pb_line_break_holder] --><!-- [et_pb_line_break_holder] --><!-- [et_pb_line_break_holder] --><!-- [et_pb_line_break_holder] --><!-- [et_pb_line_break_holder] -->/*Newslatter */<!-- [et_pb_line_break_holder] --><!-- [et_pb_line_break_holder] -->.ddd_landing_cta .et_pb_newsletter_form {<!-- [et_pb_line_break_holder] --> text-align: center !important;<!-- [et_pb_line_break_holder] -->}<!-- [et_pb_line_break_holder] --><!-- [et_pb_line_break_holder] -->.ddd_landing_cta .et_pb_newsletter_form p {<!-- [et_pb_line_break_holder] --> padding: 0 !important;<!-- [et_pb_line_break_holder] --> width: 25%;<!-- [et_pb_line_break_holder] --> float: none;<!-- [et_pb_line_break_holder] --> margin-right: 3%;<!-- [et_pb_line_break_holder] --> position: relative;<!-- [et_pb_line_break_holder] --> display: inline-block;<!-- [et_pb_line_break_holder] -->}<!-- [et_pb_line_break_holder] -->.ddd_landing_cta .et_pb_newsletter_form .et_pb_newsletter_fields{<!-- [et_pb_line_break_holder] --> display: block !important;<!-- [et_pb_line_break_holder] -->}<!-- [et_pb_line_break_holder] -->.ddd_landing_cta .et_pb_newsletter_form p:last-of-type {<!-- [et_pb_line_break_holder] --> width: 13.6% !important;<!-- [et_pb_line_break_holder] --> margin-right: 0 !important;<!-- [et_pb_line_break_holder] -->}<!-- [et_pb_line_break_holder] --><!-- [et_pb_line_break_holder] --><!-- [et_pb_line_break_holder] --><!-- [et_pb_line_break_holder] -->.ddd_landing_cta .et_pb_newsletter p label {<!-- [et_pb_line_break_holder] --> display: none !important;<!-- [et_pb_line_break_holder] --><!-- [et_pb_line_break_holder] --><!-- [et_pb_line_break_holder] -->}<!-- [et_pb_line_break_holder] --><!-- [et_pb_line_break_holder] --><!-- [et_pb_line_break_holder] --><!-- [et_pb_line_break_holder] -->.ddd_landing_cta .et_pb_main_blurb_image a span {<!-- [et_pb_line_break_holder] --> transition: 0.3s !important;<!-- [et_pb_line_break_holder] -->}<!-- [et_pb_line_break_holder] --><!-- [et_pb_line_break_holder] -->.ddd_landing_cta .et_pb_main_blurb_image a:hover span {<!-- [et_pb_line_break_holder] --> transform: scale(1.1) !important;<!-- [et_pb_line_break_holder] -->}<!-- [et_pb_line_break_holder] --><!-- [et_pb_line_break_holder] --><!-- [et_pb_line_break_holder] --><!-- [et_pb_line_break_holder] -->/*Footer*/<!-- [et_pb_line_break_holder] --><!-- [et_pb_line_break_holder] -->#page-container .ddd_landing_footer .et_pb_social_media_follow a:before,<!-- [et_pb_line_break_holder] -->.ddd_landing_footer a {<!-- [et_pb_line_break_holder] --> color: inherit !important;<!-- [et_pb_line_break_holder] -->}<!-- [et_pb_line_break_holder] --><!-- [et_pb_line_break_holder] -->.ddd_landing_footer a:hover {<!-- [et_pb_line_break_holder] --> opacity: 0.5 !important;<!-- [et_pb_line_break_holder] -->}<!-- [et_pb_line_break_holder] --><!-- [et_pb_line_break_holder] -->.ddd_landing_footer .footer_menu p {<!-- [et_pb_line_break_holder] --> padding: 0 !important;<!-- [et_pb_line_break_holder] -->}<!-- [et_pb_line_break_holder] --><!-- [et_pb_line_break_holder] -->.ddd_landing_footer .footer_menu a {<!-- [et_pb_line_break_holder] --> margin-bottom: 1em !important;<!-- [et_pb_line_break_holder] --> display: block !important;<!-- [et_pb_line_break_holder] -->}<!-- [et_pb_line_break_holder] --><!-- [et_pb_line_break_holder] -->.ddd_landing_footer .et_pb_column_1_4:first-child {<!-- [et_pb_line_break_holder] --> width: 53.5% !important;<!-- [et_pb_line_break_holder] --> margin-right: 6% !important;<!-- [et_pb_line_break_holder] -->}<!-- [et_pb_line_break_holder] --><!-- [et_pb_line_break_holder] -->.ddd_landing_footer .et_pb_column_1_4 {<!-- [et_pb_line_break_holder] --> width: 11.2% !important;<!-- [et_pb_line_break_holder] --> margin-right: 2% !important;<!-- [et_pb_line_break_holder] -->}<!-- [et_pb_line_break_holder] --><!-- [et_pb_line_break_holder] -->.ddd_landing_footer .et_pb_column_1_4.et-last-child {<!-- [et_pb_line_break_holder] --> width: 8% !important;<!-- [et_pb_line_break_holder] -->}<!-- [et_pb_line_break_holder] --><!-- [et_pb_line_break_holder] -->/*Hovers*/<!-- [et_pb_line_break_holder] --><!-- [et_pb_line_break_holder] -->.our-mission-blurbs .et_pb_main_blurb_image{<!-- [et_pb_line_break_holder] --> overflow: hidden;<!-- [et_pb_line_break_holder] -->}<!-- [et_pb_line_break_holder] --><!-- [et_pb_line_break_holder] -->.our-mission-blurbs .et_pb_main_blurb_image img{<!-- [et_pb_line_break_holder] --> transition: 0.3s;<!-- [et_pb_line_break_holder] -->}<!-- [et_pb_line_break_holder] --><!-- [et_pb_line_break_holder] -->.our-mission-blurbs .et_pb_blurb:hover img{<!-- [et_pb_line_break_holder] --> transform: scale(1.1) rotate(3deg);<!-- [et_pb_line_break_holder] -->}<!-- [et_pb_line_break_holder] --><!-- [et_pb_line_break_holder] --><!-- [et_pb_line_break_holder] --><!-- [et_pb_line_break_holder] -->@media only screen and (min-width: 1930px) {<!-- [et_pb_line_break_holder] --> .ddd_landing_cta .et_pb_newsletter_form p:not(.filled):not(.focus) input {<!-- [et_pb_line_break_holder] --> padding: 16px 100px 17px 18px !important;<!-- [et_pb_line_break_holder] --> }<!-- [et_pb_line_break_holder] -->}<!-- [et_pb_line_break_holder] -->@media only screen and (max-width: 1800px) {<!-- [et_pb_line_break_holder] --> .ddd_landing_header .et_pb_button{<!-- [et_pb_line_break_holder] --> top:0 !important;<!-- [et_pb_line_break_holder] --> }<!-- [et_pb_line_break_holder] -->}<!-- [et_pb_line_break_holder] -->@media only screen and (max-width: 1390px) {<!-- [et_pb_line_break_holder] --> /*Footer*/<!-- [et_pb_line_break_holder] --> .ddd_landing_footer .et_pb_column_1_4:first-child {<!-- [et_pb_line_break_holder] --> width: 33% !important;<!-- [et_pb_line_break_holder] --> margin-right: 3% !important;<!-- [et_pb_line_break_holder] --> }<!-- [et_pb_line_break_holder] --><!-- [et_pb_line_break_holder] --> .ddd_landing_footer .et_pb_column_1_4 {<!-- [et_pb_line_break_holder] --> width: 20% !important;<!-- [et_pb_line_break_holder] --> margin-right: 2% !important;<!-- [et_pb_line_break_holder] --> }<!-- [et_pb_line_break_holder] --><!-- [et_pb_line_break_holder] --> .ddd_landing_footer .et_pb_column_1_4:last-child {<!-- [et_pb_line_break_holder] --> width: 20% !important;<!-- [et_pb_line_break_holder] --> }<!-- [et_pb_line_break_holder] -->}<!-- [et_pb_line_break_holder] --><!-- [et_pb_line_break_holder] -->@media only screen and (max-width: 1390px) and (min-width: 981px) {<!-- [et_pb_line_break_holder] --> .ddd_landing_footer .et_pb_column_1_2:last-child{<!-- [et_pb_line_break_holder] --> width: 65% !important;<!-- [et_pb_line_break_holder] --> }<!-- [et_pb_line_break_holder] --> .ddd_landing_footer .et_pb_column_1_2:first-child{<!-- [et_pb_line_break_holder] --> width: 30% !important;<!-- [et_pb_line_break_holder] --> margin-right: 5% !important;<!-- [et_pb_line_break_holder] --> }<!-- [et_pb_line_break_holder] -->}<!-- [et_pb_line_break_holder] --><!-- [et_pb_line_break_holder] --><!-- [et_pb_line_break_holder] -->@media only screen and (max-width: 980px) {<!-- [et_pb_line_break_holder] --><!-- [et_pb_line_break_holder] --> #page-container .ddd_landing_footer .et_pb_column_1_2 .et_pb_social_media_follow,<!-- [et_pb_line_break_holder] --> #page-container .ddd_landing_footer .et_pb_column_1_2 .et_pb_text {<!-- [et_pb_line_break_holder] --> text-align: center !important;<!-- [et_pb_line_break_holder] --> }<!-- [et_pb_line_break_holder] --><!-- [et_pb_line_break_holder] --> .ddd_landing_footer .et_pb_column_1_4 h2 {<!-- [et_pb_line_break_holder] --> padding-bottom: 20px !important;<!-- [et_pb_line_break_holder] --> }<!-- [et_pb_line_break_holder] --><!-- [et_pb_line_break_holder] --> #page-container .ddd_landing_footer .et_pb_column_1_4:first-child .et_pb_promo {<!-- [et_pb_line_break_holder] --> max-width: 100% !important;<!-- [et_pb_line_break_holder] --> }<!-- [et_pb_line_break_holder] --><!-- [et_pb_line_break_holder] --> #page-container .ddd_landing_footer .et_pb_column_1_4:first-child {<!-- [et_pb_line_break_holder] --> width: 100% !important;<!-- [et_pb_line_break_holder] --> margin-right: 0 !important;<!-- [et_pb_line_break_holder] --> }<!-- [et_pb_line_break_holder] --><!-- [et_pb_line_break_holder] --> #page-container .ddd_landing_footer .et_pb_column_1_4:last-child {<!-- [et_pb_line_break_holder] --> margin-right: 0 !important;<!-- [et_pb_line_break_holder] --> }<!-- [et_pb_line_break_holder] --><!-- [et_pb_line_break_holder] --> #page-container .ddd_landing_footer .et_pb_column_1_4 {<!-- [et_pb_line_break_holder] --> width: 32% !important;<!-- [et_pb_line_break_holder] --> margin-right: 2% !important;<!-- [et_pb_line_break_holder] --> }<!-- [et_pb_line_break_holder] --><!-- [et_pb_line_break_holder] --><!-- [et_pb_line_break_holder] --> .ddd_about_me_about .et_pb_bottom_inside_divider,<!-- [et_pb_line_break_holder] --> .ddd_landing_header .et_pb_bottom_inside_divider{<!-- [et_pb_line_break_holder] --> background-size: 100% 50px !important;<!-- [et_pb_line_break_holder] --> height: 50px !important;<!-- [et_pb_line_break_holder] --> }<!-- [et_pb_line_break_holder] --><!-- [et_pb_line_break_holder] --><!-- [et_pb_line_break_holder] --> .ddd_landing_mission .et_pb_image .et_pb_image_wrap,<!-- [et_pb_line_break_holder] --> .ddd_landing_mission .et_pb_image .et_pb_image_wrap img{<!-- [et_pb_line_break_holder] --> display: block !important;<!-- [et_pb_line_break_holder] --> width: 100% !important;<!-- [et_pb_line_break_holder] --> }<!-- [et_pb_line_break_holder] --> .ddd_landing_mission .et_pb_image{<!-- [et_pb_line_break_holder] --> margin-top: 0 !important;<!-- [et_pb_line_break_holder] --> }<!-- [et_pb_line_break_holder] --><!-- [et_pb_line_break_holder] --> .our-mission-blurbs .et_pb_column_1_3:last-child{<!-- [et_pb_line_break_holder] --> margin-right: 0 !important;<!-- [et_pb_line_break_holder] --> }<!-- [et_pb_line_break_holder] --> .our-mission-blurbs .et_pb_column_1_3{<!-- [et_pb_line_break_holder] --> width: 32% !important;<!-- [et_pb_line_break_holder] --> margin-right: 2% !important;<!-- [et_pb_line_break_holder] --> }<!-- [et_pb_line_break_holder] --><!-- [et_pb_line_break_holder] --> .ddd_landing_testimonials .et_pb_slide .et_pb_slide_description h2,<!-- [et_pb_line_break_holder] --> .ddd_landing_testimonials .et_pb_slide .et_pb_slide_description .et_pb_slide_content{<!-- [et_pb_line_break_holder] --> text-align: center !important;<!-- [et_pb_line_break_holder] --> }<!-- [et_pb_line_break_holder] --> .ddd_landing_testimonials .et_pb_slide .et_pb_slide_image{<!-- [et_pb_line_break_holder] --> margin-bottom: 20px;<!-- [et_pb_line_break_holder] --> }<!-- [et_pb_line_break_holder] --> .ddd_landing_testimonials .et_pb_slide .et_pb_slide_description,<!-- [et_pb_line_break_holder] --> .ddd_landing_testimonials .et_pb_slide .et_pb_slide_image{<!-- [et_pb_line_break_holder] --> display: block !important;<!-- [et_pb_line_break_holder] --> width: 100% !important;<!-- [et_pb_line_break_holder] --> margin-right: 0 !important;<!-- [et_pb_line_break_holder] --> text-align: center !important;<!-- [et_pb_line_break_holder] --> }<!-- [et_pb_line_break_holder] --><!-- [et_pb_line_break_holder] --> #page-container .ddd_landing_cta .et_pb_subscribe.et_pb_subscribe .et_pb_newsletter_button.et_pb_button {<!-- [et_pb_line_break_holder] --> padding: 11px 7px !important;<!-- [et_pb_line_break_holder] --> }<!-- [et_pb_line_break_holder] -->}<!-- [et_pb_line_break_holder] --><!-- [et_pb_line_break_holder] -->@media only screen and (max-width: 767px) {<!-- [et_pb_line_break_holder] --> .ddd_landing_footer .et_pb_row:last-child .et_pb_text a {<!-- [et_pb_line_break_holder] --> display: inline-block;<!-- [et_pb_line_break_holder] --> }<!-- [et_pb_line_break_holder] --><!-- [et_pb_line_break_holder] --> #page-container .ddd_landing_cta .et_pb_newsletter_form p:last-of-type {<!-- [et_pb_line_break_holder] --> margin-right: 0 !important;<!-- [et_pb_line_break_holder] --> }<!-- [et_pb_line_break_holder] --><!-- [et_pb_line_break_holder] --> #page-container .ddd_landing_cta .et_pb_newsletter_form p {<!-- [et_pb_line_break_holder] --> width: 47% !important;<!-- [et_pb_line_break_holder] --> margin-right: 5% !important;<!-- [et_pb_line_break_holder] --> margin-bottom: 35px;<!-- [et_pb_line_break_holder] --> }<!-- [et_pb_line_break_holder] --><!-- [et_pb_line_break_holder] --> #page-container .ddd_landing_cta .et_pb_newsletter_form p:nth-child(2n + 2) {<!-- [et_pb_line_break_holder] --> margin-right: 0 !important;<!-- [et_pb_line_break_holder] --> }<!-- [et_pb_line_break_holder] --><!-- [et_pb_line_break_holder] --> #page-container .ddd_landing_cta .et_pb_newsletter_form p:last-of-type,<!-- [et_pb_line_break_holder] --> #page-container .ddd_landing_cta .et_pb_newsletter_form p:nth-last-of-type(2) {<!-- [et_pb_line_break_holder] --> margin-bottom: 0 !important;<!-- [et_pb_line_break_holder] --> }<!-- [et_pb_line_break_holder] --><!-- [et_pb_line_break_holder] --> #page-container .our-mission-blurbs .et_pb_column_1_3 .et_pb_blurb .et_pb_blurb_container{<!-- [et_pb_line_break_holder] --> padding: 20px !important;<!-- [et_pb_line_break_holder] --> }<!-- [et_pb_line_break_holder] --> #page-container .our-mission-blurbs .et_pb_column_1_3 .et_pb_blurb{<!-- [et_pb_line_break_holder] --> padding-bottom: 0 !important;<!-- [et_pb_line_break_holder] --> }<!-- [et_pb_line_break_holder] --> #page-container .our-mission-blurbs .et_pb_column_1_3 .et_pb_main_blurb_image{<!-- [et_pb_line_break_holder] --> margin-bottom: 0 !important;<!-- [et_pb_line_break_holder] --> }<!-- [et_pb_line_break_holder] --> #page-container #main-content .our-mission-blurbs .et_pb_column_1_3 {<!-- [et_pb_line_break_holder] --> width: 100% !important;<!-- [et_pb_line_break_holder] --> max-width: 320px;<!-- [et_pb_line_break_holder] --> margin: 0 auto 40px !important;<!-- [et_pb_line_break_holder] --> float: none !important;<!-- [et_pb_line_break_holder] --> }<!-- [et_pb_line_break_holder] -->}<!-- [et_pb_line_break_holder] --><!-- [et_pb_line_break_holder] -->@media only screen and (max-width: 480px) {<!-- [et_pb_line_break_holder] --> #page-container .ddd_landing_footer .et_pb_column .et_pb_promo,<!-- [et_pb_line_break_holder] --> #page-container .ddd_landing_footer .et_pb_column .et_pb_promo h2 {<!-- [et_pb_line_break_holder] --> text-align: center !important;<!-- [et_pb_line_break_holder] --> }<!-- [et_pb_line_break_holder] --><!-- [et_pb_line_break_holder] --> #page-container .ddd_landing_footer .et_pb_column_1_4 {<!-- [et_pb_line_break_holder] --> margin-bottom: 30px !important;<!-- [et_pb_line_break_holder] --> }<!-- [et_pb_line_break_holder] --><!-- [et_pb_line_break_holder] --> #page-container .ddd_landing_footer .et_pb_column_1_4:last-child {<!-- [et_pb_line_break_holder] --> padding-bottom: 0 !important;<!-- [et_pb_line_break_holder] --> }<!-- [et_pb_line_break_holder] --><!-- [et_pb_line_break_holder] --> #page-container .ddd_landing_cta .et_pb_newsletter_form p {<!-- [et_pb_line_break_holder] --> width: 100% !important;<!-- [et_pb_line_break_holder] --> margin-right: 0 !important;<!-- [et_pb_line_break_holder] --> margin-bottom: 20px;<!-- [et_pb_line_break_holder] --> }<!-- [et_pb_line_break_holder] --><!-- [et_pb_line_break_holder] --> #page-container .ddd_landing_cta .et_pb_newsletter_form p:nth-last-of-type(2) {<!-- [et_pb_line_break_holder] --> margin-bottom: 20px !important;<!-- [et_pb_line_break_holder] --> }<!-- [et_pb_line_break_holder] --><!-- [et_pb_line_break_holder] -->}<!-- [et_pb_line_break_holder] --></style><!-- [et_pb_line_break_holder] -->
Kubu Smart Lock
Kubu ready Smart lock Choices Doors
Our range of Choices standard UPVC doors, Scotdoors, and Solidor will now be Kubu smart lock ready as standard, giving out Choices customers the option to become smart enabled.
How many times have you thought… Have I locked my door?
Take the guesswork out of if your door is locked or not, with real-time door status updates provided by the Kubu smart lock. Once your new door is fitted, you will simply need to follow the link on the faceplate to purchase your Kubu sensor and hub, directly from Kubu to complete your setup.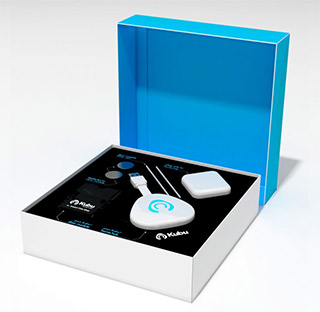 What is Kubu?
Kubu is a smart lock system that can be easily installed on your door. Once installed and set-up the Kubu smart lock allows you to monitor if your door is locked or not in real-time using the dedicated Kubu app on a phone or tablet, giving you that extra peace of mind that your home is secure when you start second-guessing.
How does Kubu work?
Once the Kubu module is connected to the Kubu home hub on your wifi you are ready to start tracking your door's status. A sensor inside the Kubu door module is activated every time the door is locked or unlocked and uploads real-time updates on the status of all your Kubu enabled doors. These updates can then be viewed through the Kubu app on your mobile or tablet from anywhere in the world. If anyone attempts to force open the door, the homeowner will immediately be notified and be able to take the necessary action.
Contact us today!
Tell us about your project.